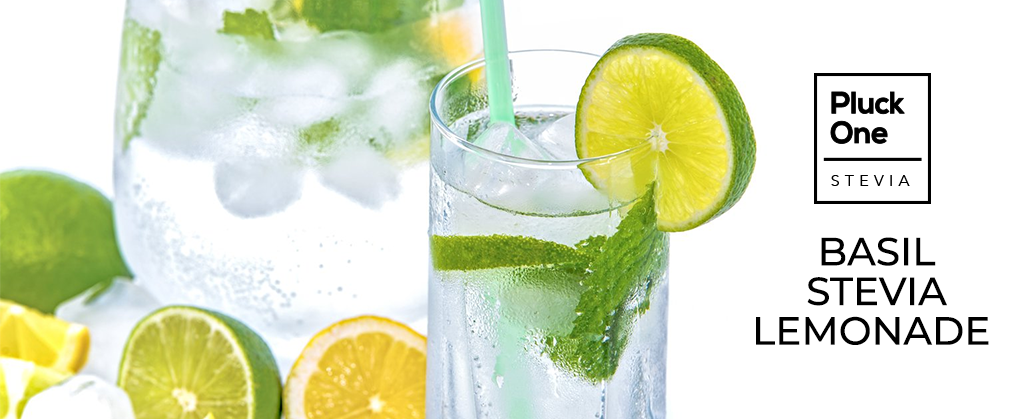 Lemons are high in vitamin C and promote alkalinity and cleansing in the body. The basil adds a refreshing flavor to this guilt-free lemonade.
Ingredients:
½ cup of freshly squeezed lemon juice

4 cups of cold water

Handful of fresh basil leaves

8 Drops of Pluck One Stevia Liquid
Directions:
Place basil in the bottom of a pitcher and muddle it by slightly crushing the leaves to release the basil flavour. Combine lemon juice and water and pour over the leaves. Add Stevia Liquid Drops and stir well. Chill, and serve over ice.
Serves - 3